What is Backing in Interior Design?
The backing is a coating that is applied to the back of the fabric to prevent seam slippage and excess wear. It is often used on furniture upholstery, draperies, and slipcovers. The backing can be made from a variety of materials, including:
paper,
plastic,
or cloth.
The backing is a vital part of interior design and can help to protect your fabric investment. Choose a backing material that is durable and compatible with the care instructions for your fabric.
Advantages of Backing in Interior Design
The backing can help to prolong the life of the fabric by preventing it from fraying or tearing.
It can also make the fabric more resistant to staining and dirt. In addition, backing can help to give the fabric a smoother appearance and prevent it from wrinkling.
The backing is an important consideration in interior design. When selecting fabric for upholstery or draperies, it is important to choose a backing that will be durable and provide the desired level of protection for the fabric.
Disadvantages of Backing in Interior Design
When selecting a backing material, it is important to consider the care instructions for the fabric. Some backings, such as paper, can be damaged by water. Others, such as plastic, may not be as breathable as cloth and could cause the fabric to sweat.
Types of Backing Material
Importance of interior design
Interior design is the art and science of enhancing the interior of a building to achieve a healthier and more aesthetically pleasing environment for the people using the space. An interior designer is someone who plans, researches, coordinates, and manages such projects. Interior design is a multifaceted profession that includes:
conceptual development,
space planning,
site inspections,
programming,
research,
communicating with the stakeholders of a project,
construction management,
and execution of the design.
Principles of interior design
There are a number of basic principles of interior design that can be applied to any space, regardless of its size or function. These principles include:
Proportion.
Scale.
Rhythm.
Harmony.
Emphasis.
Variety.
Related Links
Knit Backing – Strengthen, Reinforce Fabrics, Upholstery – Fabricback
Fabric Bonding & Sewing Stabilizers – Joann
Knitbac™ – Knit Backing – Back Laminate Fabric With a Poly/Cotton Jersey Knit
Knit Backing – Sbi Fine Fabric Finishingsbi Fine Fabric Finishing
Knit Backing — Geltman Industries
Related Videos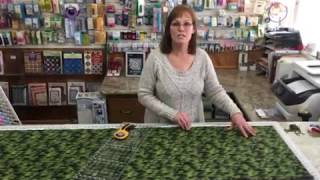 Preparing Fabric For Quilt Backing
Preparing Fabric For Quilt Backing