What is a Canape in Interior Design?
Canape is a type of French settee that features a padded back and seat, open arms, and an ornately decorated frame.
Who invented the Canape?
The Canape was popularized by King Louis XV of France in the 18th century. It has since become a classic furniture piece for formal sitting rooms and salons.
What is a Canape used for?
Canapes were often used in formal sitting rooms or salons of grand residences. They were made to be both comfortable and stylish. They often featured intricate carvings on their frames, as well as luxury fabrics like velvet and silk upholstery.
Today they remain popular pieces of furniture for adding opulence and charm to traditional or classic interiors. In modern settings, canapes are frequently paired with contemporary lounge chairs for a sophisticated look. Whatever your decor style may be, there is sure to be the perfect canape to fit your space.
Canapes can be a great way to add an extra seating option to your home and make it more inviting for guests.
They are also ideal for small spaces; thanks to their simple structure, they usually won't take up too much room.
Before you buy a canape, make sure you measure the area where it will go so that it fits perfectly in your space. Also, consider what style of frame and fabric will best suit your decor – there is no shortage of options available! With careful consideration, you can find the perfect combination of comfort and elegance with a classic French canape.
No matter the decor of your interior, a canape can bring an air of sophistication and timeless design. From traditional to modern settings, these comfortable settees are sure to impress. With their stunning craftsmanship and opulent materials, they will make a lasting impression in any home.
Conclusion
Canapes are a great way to add decorative flair and comfortable seating to your home. They have elaborate frames and luxurious fabrics, which can help you create an elegant and inviting atmosphere. Whether you are going for a traditional or contemporary style, there is sure to be the perfect canape that fits both your decor and your space. With a well-chosen canape, you can bring a touch of French luxury to any interior.
What is a French sofa called?
A French sofa is usually called a canape. It is a type of settee with an ornately decorated frame, open arms, and padded seating.
What is a good fabric to use for upholstering a Canape?
Good fabrics to use for upholstering a canape include velvet, silk, and other luxurious materials like cashmere or mohair blends. Depending on your decorative style, you may also opt for more contemporary fabrics like linen, cotton, or leather. The right choice will depend on your budget and overall aesthetic.
Related Links
Louis XV Canapes – 53
Vintage & Used Louis XV Sofas – Chairish
A Louis XV Pale-Blue Decorated Canape En Corbeille
Louis XV Sofas
French Louis XIV Style Canape Sofa Settee
Related Videos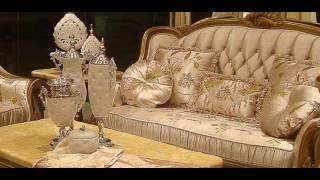 Louis Xv Style - How To Spot It - Kodner Galleries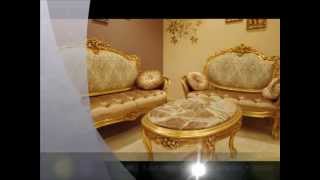 Luxury Classic French Carved Sofa Set - Louis Xv Sofa Set
French Louis Xv Style Rococo Revival Fauteuil Arm Chairs
Louis Xv Style - How To Spot It - Kodner Galleries

Luxury Classic French Carved Sofa Set - Louis Xv Sofa Set

French Louis Xv Style Rococo Revival Fauteuil Arm Chairs