What is a Drop Front in Interior Design?
A drop front, also known as a fall-front or writing flap, is an element of interior design typically found in the hinged front of an upright desk. It drops down to provide a surface for writing and other activities.
What is a Drop Front used for?
Drop fronts are commonly used in desks, secretaries, curios, and chests that can be used as functional furniture pieces. They are often decorated with intricate carvings and can be made from a variety of materials. Drop fronts create an elegant appearance that is ideal for adding style to any room in the home or office. With careful selection, this piece of furniture can become the perfect accent for any space.
Drop fronts are usually designed to provide a generous working area when opened and can be used to store items like paper, pens, or other office supplies in the space below. Additionally, they can be used to display decorative items on the closed drop front surface. This makes them an ideal piece of furniture for any room in the home, as it is both functional and aesthetically pleasing.
What is a drop zone at entry?
A drop zone is an area typically located near the entrance of a home or office that serves as a sort of "landing pad" for items such as keys, mail, jackets, and backpacks. Drop zones are especially useful in homes where members of the family often come and go with various items throughout the day. This way, each person can have a designated space for their belongings without having to litter the entire house.
How do you style a drop zone?
When styling a drop zone, it is important to consider the size and design of the space. If there is enough room, you can add furniture pieces such as shelves and coat racks for storage purposes. A bench or other seating option can also be added for people to sit while they take off their shoes or hang up their coats. You can also accessorize the space with items like wall art, mirrors, baskets, or other decorative pieces that match the style of your home. With a few simple designs and accents, you can create a functional yet stylish drop zone in any entryway.
When designing a room where do you start? How do I make an interior design plan?
When designing a room, it is important to start with an interior design plan. This plan should include an assessment of the space and its intended purpose, as well as sketches or diagrams of the desired layout.
Then, you can create a budget for the project and begin selecting furniture, colors, and accessories that will fit into your design.
Additionally, it is important to consider factors such as lighting, storage capacity, traffic flow, and the overall aesthetic of the room.
Once all of these elements have been taken into account, you can create a plan that will help you create the perfect space.
Related Links
Lee Drop Front Desk, Mission Collection – Stickley Furniture
Fall-Front vs. Drop-Front Desk
Drop Front Desk
Stickley Home Office Lee Drop Front Desk 89-661 – Louis Shanks – Austin, San Antonio Tx
Antique Desks For Sale
Related Videos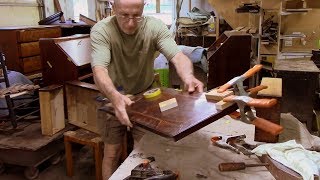 Restoring A Drop-Front Desk - Thomas Johnson Antique Furniture Restoration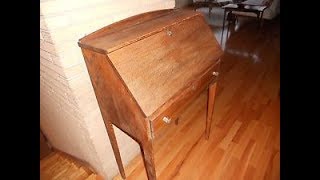 Antique Drop Front Secretary Desk
Restoring A Drop-Front Desk - Thomas Johnson Antique Furniture Restoration

Antique Drop Front Secretary Desk