Gothic
Pieces from this period (late 1100's to early 1500's) were large with straight lines, and very heavy in weight and scale. Production often took place in monasteries and pieces were usually decorated with shapes of religious figures and detailed carving. The Gothic era introduced the Trestle table, stools, and cupboards. A famous piece of this era is the box chair. The box chair had paneled sides and back with a storage space under the seat. The dominant woods used in producing this style were primarily pine and oak.
Related Links
Gothic Architecture
8 Of The Best Gothic Cathedrals – Architectural Digest
The 39 Greatest Constructions Of Gothic Architecture In The World
French Gothic Architecture
Gothic Architecture – Characteristics, Examples, & Facts
Related Videos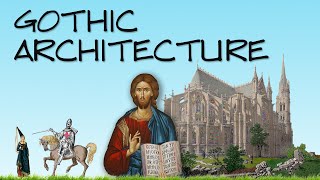 What Is Gothic Architecture?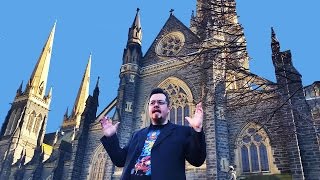 Why Gothic Architecture Is Awesome
What Is Gothic Architecture?

Why Gothic Architecture Is Awesome