What is Artisan Style in Interior Design?
Artisan style in interior design is a style characterized by fine but not overly ornate workmanship that celebrates the maker's community identity or ethnicity. It is often inspired by the traditional crafts of a particular culture or region. Artisan style can be found in both contemporary and traditional homes, and it is growing in popularity as more people seek to add handmade, unique touches to their décor.
One of the hallmarks of artisan style is a focus on natural materials. Wood, stone, metal, glass, and other organic materials are often used to create artisan furniture, fixtures, and accessories.
Artisan decor colors
Artisan style is also known for its use of color and pattern. Bright, bold hues are often used to add a sense of vibrancy to the space, while intricate patterns can add a touch of whimsy. The goal is usually to create a space that feels warm and inviting, rather than cold and sterile.
If you're interested in adding an artisanal touch to your home décor, there are a few things to keep in mind:
First, choosing items that fit your overall design aesthetic is important. Artisan furniture and accessories can be quite pricey, so be sure to shop around and compare prices before making a purchase.
Second, be sure to select items that are well-made and will stand the test of time.
And finally, don't be afraid to mix and match different pieces to create a look that is truly unique.
What are the different types of styles in the interior?
There are many different types of styles in interior design, but some of the most popular include contemporary, modern, traditional, transitional, and rustic. Each style has its own unique features and characteristics that set it apart from the rest. For example, contemporary design is often characterized by clean lines and minimalistic furnishings, while the traditional design is more formal and ornate. If you're not sure which style is right for you, it's a good idea to consult with a professional interior designer who can help you create the perfect space for your needs.
What makes an Artisan Home?
An artisan home is one that celebrates the work of artisans and craftspeople. It is usually distinguished by its use of natural materials, handmade furnishings, and unique details. Artisan homes often have a warm and inviting feeling, as opposed to a cold and sterile one. If you're interested in creating an artisan home, there are a few things to keep in mind:
First, focus on using natural materials as much as possible. Wood, stone, metal, glass, and other organic materials are all great choices for an artisan home.
Second, look for handmade furnishings and accessories. These items are usually of higher quality and have more character than mass-produced items.
And finally, the Donan artisan home is one that is built using traditional methods and materials. Artisan homes are usually made by hand, using techniques passed down through generations.
Related Links
Artisan Home Décor Is In- Get The Look Now – Lifestyle
Top Interior Design Trends 2016 – H H H H – Asian Home Decor, Home Decor Trends, Asian Decorations
11 Artisan-Made Home Decor Brands For The Conscious Home
Spanish Colonial Homes, Spanish Modern, Renovation
Huffpost Is Now a Part Of Verizon Media
Related Videos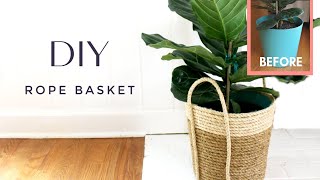 Easy Diy Rope Basket - How To Make A Two-Toned Rope Basket - Artisan-Inspired Home Decor On A Budget
Easy Diy Rope Basket - How To Make A Two-Toned Rope Basket - Artisan-Inspired Home Decor On A Budget