What is Baroque in Interior Design?
Baroque in interior design is a highly ornate decorative style that originated in Italy in the 1600s.
How would you describe the Baroque style?
The style is characterized by irregular curves, twisted columns, elaborate scrolls, and oversize moldings. The Italian equivalent of French "rococo", Baroque became popular in England during the reign of King Charles II and then spread to other parts of Europe. Today, the Baroque style is used in both residential and commercial interior design.
Baroque style is often associated with opulence and luxury. However, it can also be used in more subtle ways to create an elegant and sophisticated look. When used in moderation, Baroque elements can add a touch of drama and glamour to any space.
What are the elements of the Baroque interior?
If you are interested in incorporating Baroque elements into your own home or office, there are many ways to do so. Here are some ideas:
Add Baroque-inspired furniture such as an ornate desk or chair.
Hang tapestries or paintings with Baroque-style frames.
Use Baroque-style hardware on doors and cabinets.
Incorporate Baroque elements into your lighting fixtures.
Add Baroque details to your flooring, such as an intricate rug design.
What is a characteristic of Baroque design?
Some of the most common characteristics of Baroque design include:
Asymmetrical compositions.
Bold, dramatic gestures.
Elaborate ornamentation.
Extravagant details.
Rich, luxurious fabrics.
Strong contrasts of light and shadow.
Rococo interior design
Rococo is a lighter, more graceful version of the Baroque style. It originated in France in the early 1700s and quickly spread to other parts of Europe. Rococo style is characterized by its use of delicate, intricate details and pastel colors.
Baroque architecture
Baroque architecture is a style of building design that originated in Italy in the late 1600s. Baroque architecture is characterized by its use of bold, dramatic gestures and lavish ornamentation.
Baroque architecture examples
Some of the most famous examples of Baroque architecture include:
The Palace of Versailles in France.
The Vatican in Rome, Italy.
The Royal Palace in Madrid, Spain.
The Winter Palace in Saint Petersburg, Russia.
Related Links
The Top Interior Design Trends
Baroque Style Interior Design Ideas
The Baroque Style Decor To Any Interior Design Ideas
Design Style: Baroque
How To Add Baroque Style To Any Interior – Architectural Digest
Related Videos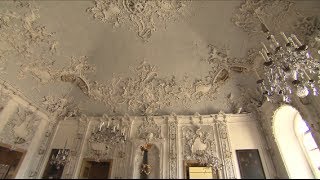 Stucco: The Rococo'S Secret Ingredient - Part 1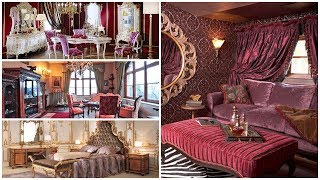 15+ Best Baroque Style Interior Design Ideas
Stucco: The Rococo'S Secret Ingredient - Part 1

15+ Best Baroque Style Interior Design Ideas