What is a Blanket Chest in Interior Design?
The word 'chest' is derived from the Old English word for box, and that is essentially what a blanket chest is – a box designed for storing blankets. Also called hope chests, these pieces of furniture were once very popular among young women who would fill them with items to take with them when they got married.
Blanket chests are still available today and make for great storage pieces in bedrooms, living rooms, and even hallways. They come in a variety of different styles so it should be relatively easy to find one that fits in with your existing décor.
A blanket chest is a low box-like chest often used for storing blankets or other household items. It generally has a simple, rectangular design and is usually made out of wood. These chests were popular during Colonial times and were often used as both a storage pieces and a bench.
What do you store in a blanket chest?
A blanket chest is a great storage option for any number of items. Some people use them to store blankets and other household items, while others use them to store clothing or even linens. Whatever you choose to store in your blanket chest, it's important to make sure that the items are stored properly so they don't get damaged.
How do you care for a blanket chest?
Caring for a blanket chest is relatively easy. If the chest is made out of wood, you will want to dust it regularly and polish it as needed. You may also want to place a liner inside the chest to protect your belongings from scratches. If you are using the chest to store blankets, you will want to make sure that they are stored properly so they don't get musty. It's also a good idea to inspect the chest regularly for any signs of damage so you can make repairs as needed.
What size is a blanket chest?
A blanket chest can be any size, but they are typically low and rectangular in shape. Some chests are small enough to fit in a closet, while others are large enough to be used as a coffee table or end table. It all depends on your personal needs and preferences.
What wood is a blanket chest made of?
A blanket chest can be made out of any type of wood, but some of the most popular options include cedar, oak, and cherry. You will want to choose a wood that is durable and easy to care for so your blanket chest will last for many years.
Conclusion
If you are looking for a unique storage solution for your home, then a blanket chest may be the perfect option for you. These pieces of furniture offer both function and style and can be used in a variety of different ways. So, if you are in the market for a new storage chest, be sure to consider a blanket chest!
Related Links
Blanket Chests
Antique Blanket Chest, Two Drawer Blanket Chest, Paint Decorated, Lift-Top
Hom Furniture – Furniture Stores In Minneapolis Minnesota & Midwest
G&G Blanket Chest – The Wood Whisperer Guild
Blanket Chest
Related Videos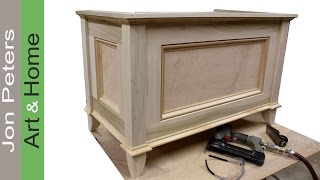 Make A Blanket Chest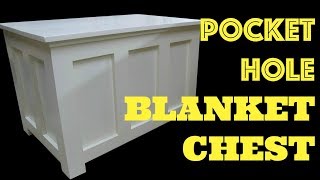 Pocket Hole Blanket Chest
How To Make A Blanket Chest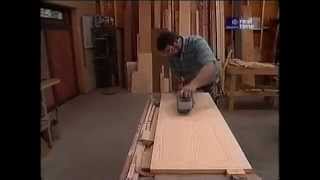 Blanket Chest
Pocket Hole Blanket Chest

How To Make A Blanket Chest