Body Impressions
The "normal compression" of upholstery layers as they lose resilience over time. Often mistaken for sagging on mattresses, sofas and other upholstered furniture. 
Related Links
Mattress Sag vs. Natural Body Impressions – Texas Mattress Makers
Organic Mattress & Organic Bedding, Made With Natural Latex, Organic Cotton And Wool
New Mattress Faq – Bed Frames, Rails, Hardware – The Sleep Shop
Looking For Answers On Why Your Mattress Quickly Developed a Body Impression
Is It Normal To See Body Impressions In a Mattress?
Related Videos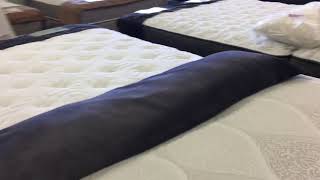 Minimize Mattress Body Impressions
Minimize Mattress Body Impressions