Burl
Wood cut from a large rounded growth on a tree. Burl is characterized by a strong distinctive grain and is often used as a special veneer or inlay.
Related Links
Burl Wood Cedar Lined Trunk Reviews – Cb2
What Is Burl Wood? It's Weirder Than You Think!
Burl Wood
3 Ways To Find Burl Wood – Wikihow
Burl
Related Videos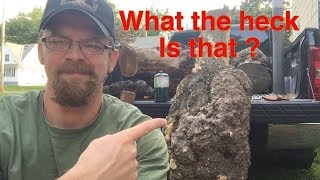 What Is Burl Wood ?