What is Camel Hair in Interior Design?
Camel hair is a luxurious material that has come to be associated with class and sophistication in the world of interior design. It is the wool-like under hair of the camel, which is soft, lustrous, and extremely cozy — making it perfect for use in blankets, coats, and oriental rugs. Natural colors range from light tan to brownish black. Its costliness makes it suitable mainly as an accent material; often found mixed with other fibers such as wool, cotton, or silk in both clothing and home decor products.
How is camel hair classified in America?
In America, camel hair is classified as a type of wool under the Wool Products Labeling Act, even though its properties differ slightly due to its unique composition. In furniture upholstery, however, it is typically used as a blend so that it will maintain its soft feel and durability for many years. It is also often used on beautiful pillows, throws, and drapery.
No matter what type of interior design product you are looking for, camel hair can be an excellent addition to your home's decor — bringing luxury into the room without sacrificing comfort or practicality. Its unique texture and warmth make it an ideal choice for anyone who wants to add a touch of opulence to their space!
Camel hair products
Camel hair products make great long-term investments due to their durability and luxurious feel. With proper care, they can last generations while maintaining their original beauty. As such, they are perfect for anyone looking to make an elegant, timeless statement in their home.
Whether you are furnishing a traditional-style room or a more modern space, camel hair can be the perfect finishing touch. Its unique texture and colors give it added appeal that will surely set your interior design apart from the rest!
When shopping for products made of camel hair, always look for reputable companies with a good reputation – this way you can be sure you'll get the highest quality materials for your money. It is also important to learn about proper care instructions as some fabrics may require special treatment. With just a bit of knowledge and research, you're sure to make the best decision when it comes to incorporating camel hair into your interior design.
Advantages of Camel Hair in Interior Design
Durable, long-lasting material.
Luxurious feel and texture.
Versatile and elegant – perfect for traditional or modern styles.
Hypoallergenic and eco-friendly.
Cotton blend provides comfort without sacrificing softness.
Disadvantages of Camel Hair in Interior Design
There are:
More expensive than other materials.
May require special care and cleaning instructions.
Can be difficult to find in certain colors or patterns.
Ultimately, when it comes to interior design, camel hair is a luxurious and versatile material that can add elegance and sophistication to any space. It is both durable and comfortable making it an excellent long-term investment for your home decor needs.
Conclusion
In conclusion, any home can benefit from the addition of camel hair in interior design. Its unique properties offer both style and practicality, making it a great choice for anyone looking to add a touch of elegance to their space.
Related Links
Ralph Lauren Home Lcf64266F Burke Melton Wool Plain Camel Hair – Discount Designer Fabric
Camel Hair Fabric
Camel Hair Fabric – Sewcratic
The Legacy Of Camel Hair Cloth — American Woolen Company
Historical And Vintage Virtual Textiles – Dragon And Phoenix Software Inc., Elgin, Il
Related Videos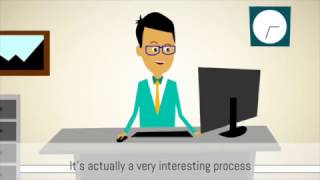 5 Steps To Making Camel Hair Fabric
What Is Camel Hair? What Does Camel Hair Mean? Camel Hair Meaning, Definition & Explanation
5 Steps To Making Camel Hair Fabric

What Is Camel Hair? What Does Camel Hair Mean? Camel Hair Meaning, Definition & Explanation