What is a Chaise Lounge in Interior Design?
In interior design, a chaise lounge is an upholstered armchair with the back and seat lengthened for reclining. Often referred to as a French long chair, these pieces of furniture offer stylish seating solutions in any room. Chaise lounges come in a range of styles from traditional to contemporary and are ideal for both formal and casual settings. Whether you're looking for a classic piece to spruce up a living room or an eye-catching statement chair for your bedroom, there's a chaise lounge that can perfectly complement your interior space.
With their generous silhouette and inviting curves, these pieces of furniture offer both comfort and style. Plush upholstery and deep padding make chaise lounges a great choice for reading or watching TV, while their tailored design ensures they'll look great in any room. Upholstered in sumptuous fabrics, these pieces are available in a variety of colors and patterns to add a touch of luxury to your home.
If you're looking for a timeless addition to your interior design, chaise lounges are an excellent choice. With their effortless elegance, these pieces can easily become the focal point of any room. For a complete look, pair them with complementary furniture such as coffee and side tables or rugs and curtains. Whether you're outfitting a home office or creating an inviting living room, chaise lounges can help you create the perfect look.
What is the purpose of a chaise lounge?
The main purpose of a chaise lounge is to provide comfortable, stylish seating in any room. These pieces are ideal for:
living rooms,
bedrooms,
home offices,
and other areas where you want to create a cozy atmosphere.
Chaise lounges come in a range of styles and colors, so they can easily fit into any decor scheme.
What is the difference between a chaise longue and a chaise lounge?
Although both terms refer to the same type of furniture, there is a slight difference between a chaise longue and a chaise lounge. A chaise longue typically refers to an antique or vintage piece, while a chaise lounge usually indicates more contemporary designs.
What materials are used for chaise lounges?
Chaise lounges are typically upholstered in fabrics, although leather and faux leather are also popular materials. The frame of the piece is usually made from wood or metal for extra durability and to ensure it can support your weight when reclining.
What size do chaise lounges come in?
Chaise lounges are available in a range of sizes from single-person seating to larger models that can comfortably fit two people. The size you choose will depend on the amount of space you have available and how many people are expected to use it. You should also consider the design of the piece, as some models are better suited for small spaces while others may require more room.
Related Links
Decorating With Chaise Lounge In Living Room
Chaise Longue Decorating Ideas – Architectural Digest
Master Bedroom Bay Window Bedroom Chaise Lounge
Eye For Design: Decorating With The Chaise Lounge
Beautiful Home Decor, Beautifully Priced
Related Videos
68 Bedroom Decor Ideas Inspirational Chaise Longue - Interior Decorating - Bedroom Chaise Lounge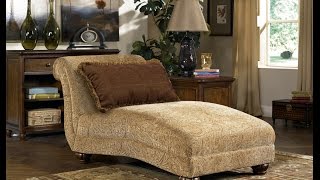 Oversized Chaise Lounge Sofa Ideas
68 Bedroom Decor Ideas Inspirational Chaise Longue - Interior Decorating - Bedroom Chaise Lounge

Oversized Chaise Lounge Sofa Ideas