What is a Chifforobe in Interior Design?
A chifforobe is a combination of wardrobe and chest-of-drawers that has become popular in interior design.
What is a Chifforobe made from?
It is typically constructed from wood, although other materials may be used. The top section usually consists of two doors that open to reveal a hanging rail for coats and shirts. Below the rail, there are several drawers of varying sizes for additional storage. The drawers are usually the same width as the doors and extend outward from the furniture, allowing easier access to their contents.
Chifforobes are perfect for small spaces because they provide both hanging and drawer storage without taking up too much floor space.
They are also ideal for closets or foyers because they provide ample space for coats, hats, mittens, and other clothing items.
Chifforobes can be dressed up with decorative hardware or mirrors to create an elegant look in any living area. In addition, these pieces of furniture can easily be used as a dresser in a bedroom or entryway.
Advantages of a Chifforobe
Chifforobes are a great way to save space and provide ample storage without taking up too much floor room.
The drawers on the bottom of the chifforobe can be used for storing clothing items such as sweaters, jeans, socks, or t-shirts.
The top part of the wardrobe piece can be used for hanging items like coats, suits, or dresses.
Chifforobes are also highly versatile pieces of furniture. They can be used in a variety of settings and styles, ranging from traditional to modern.
In addition, chifforobes come in a wide range of materials such as wood, metal, and even upholstered options.
Finally, chifforobes are relatively inexpensive compared to other types of wardrobes and dressers.
What is the difference between Chifforobe and a wardrobe?
The main difference between a chifforobe and a wardrobe is the presence of drawers. The top section of a chifforobe typically consists of two doors that open to reveal a rail for hanging clothes, while the bottom portion has one or more drawers. On the other hand, wardrobes are comprised entirely of shelves and do not have any drawers.
Another difference between the two is their size. Chifforobes tend to be smaller and more compact than wardrobes, making them ideal for small bedrooms or closets. They can also provide ample storage without taking up too much floor space. Wardrobes, on the other hand, are typically much larger and can provide more storage space but take up a lot of room.
What is a hanging dresser called?
A hanging dresser sometimes referred to as a hanging closet, is a type of chifforobe that consists of several drawers stacked on top of one another and hung from the ceiling. This type of storage solution can be useful in saving space since it does not require any additional floor space. Hanging dressers are ideal for small apartments or bedrooms with limited floor space. They are also great for creating additional storage in closets or hallways.
Related Links
Chifforobe
Chifferobe Products For Sale
Chifferobe
Chifforobes – Crate And Barrel
Chifforobe Cabinet Shopping – The Best Deals On Dressers
Related Videos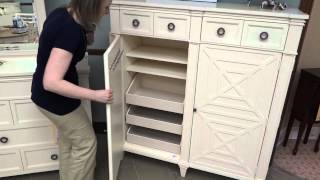 Hgtv Furniture Water'S Edge Chifforobe 2970-0258 Review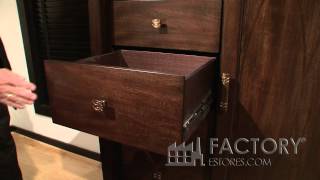 A.R.T. Furniture Intrigue Chiffarobe - Factoryestores.Com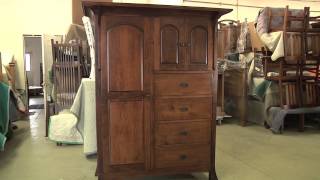 Breckenridge 4 Drawer 3 Door Chifferobe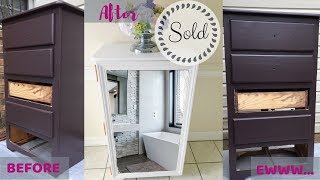 Diy Modern Chifforobe Dresser
Hgtv Furniture Water'S Edge Chifforobe 2970-0258 Review

A.R.T. Furniture Intrigue Chiffarobe - Factoryestores.Com

Breckenridge 4 Drawer 3 Door Chifferobe

Diy Modern Chifforobe Dresser