What is a Commode in Interior Design?
A commode is a piece of furniture that's commonly used in interior design. It's a small, low chest with doors or drawers and usually has legs or stands on the floor. A traditional style nightstand is often referred to as a commode because it can be used for storage purposes. Many bedroom furniture designs include at least one commode. They provide ample space for clothes, books, and even small accessories.
Some designs have a single drawer or door, while others may have multiple drawers and doors. The materials used to make them are usually wood, metal, stone, or plastic; however, some can also be made from other materials like rattan or bamboo. Some commodes come with extra features like a mirror or a charging station. They also tend to be more decorative than other types of bedroom furniture as they are often painted, stained, and sometimes even carved with intricate designs. A commode is an essential part of any home's interior design and can be used in various ways to create a unique and stylish look.
They are also very versatile pieces of furniture and can be used in any room, from the living area to the bedroom or even in a study or office. When placed strategically around a space, commodes can help create an inviting atmosphere as well as provide extra storage for items you may need close at hand. So whether you're looking for a traditional style nightstand or something more contemporary, keep in mind that a commode is always a great choice to complete your interior design.
What is a commode and what is it used for?
A commode is a small, low chest with doors or drawers that can provide a stylish, practical storage solution for all your bedroom items. They are often used as a traditional-style nightstands but can be utilized in any room to provide both decorative and functional appeal. Commodes come in many materials including:
wood,
metal,
stone,
and bamboo.
Commodes often have intricate details like carvings or painted designs. They can even be customized with extra features like mirrors or charging stations. Commodes can also be used in your living area, study, office, or any other room to store small items. With its versatility, a commode is a great addition to any home and can help create a unique look for your interior design.
What is a commode in a bathroom?
A commode is a type of toilet that does not require any connection to the house's water supply. It has a bowl that is filled with water from the top and drained from the bottom through an integrated drainage system. The water in the bowl acts as a barrier between the waste material and the outside environment. This type of toilet is often used in outdoor locations, such as camping sites and cabins, as it is more sanitary than a traditional outhouse.
Related Links
Commode – Furniture
Commode
The History Of The Term "Commode"
Robert Adam Demi-Lune Commode, John Widdicomb Collection – Stickley Furniture
Commode (commode a vantaux) (part of a set) ca. 1790
Related Videos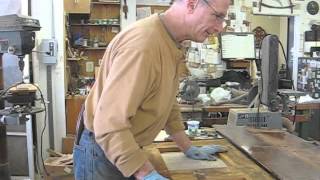 Miraculous Restoration Of A French Commode - Thomas Johnson Antique Furniture Restoration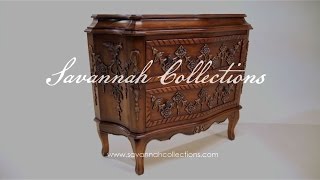 French Furniture Commode By Savannah Collections Baker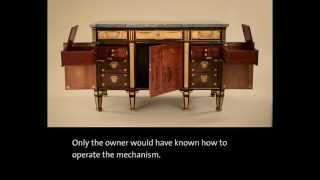 The Roentgen Commode
Miraculous Restoration Of A French Commode - Thomas Johnson Antique Furniture Restoration

French Furniture Commode By Savannah Collections Baker