What is a Dining Room in Interior Design?
In interior design, a dining room is traditionally an area reserved for hosting meals and entertaining guests. It usually features a large rectangular table surrounded by chairs or benches, where people can sit and converse comfortably. This furniture should be arranged in such a way as to facilitate conversation and make the most of the space available. Additionally, many people also opt to include a buffet or sideboard to store extra dishes and decorative pieces. Other common touches for a dining room design include an area rug, wall art, and a light fixture that reflects the style of the room. Whether your space is small or large, the goal should be to create an inviting atmosphere where people can gather and enjoy each other's company over a delicious meal.
By incorporating the right furniture, colors, and accents, you can easily create a stylish dining room that reflects your unique style and personality. No matter how much space you have to work with or what type of decorating theme you prefer, there are plenty of ways to make this room a beautiful and inviting place for family and friends. Let your creativity flow and create a dining room that can be enjoyed for many years to come.
What does the dining room represent?
The dining room is not only a place to enjoy meals, but it can also represent family unity and culture. It is often the space where families come together for holidays, special occasions, and other events. This makes it an important part of many homes as its purpose transcends beyond food consumption. Furthermore, decorating this room with meaningful items such as photographs, artwork, or heirlooms can personalize the space and give it a unique feel. In essence, the dining room is a gathering place where memories can be made and cherished for years to come.
What are some design elements of a dining room?
When designing your dining room, there are several important elements that you should consider.
Firstly, it is important to choose the right type of furniture that will provide ample seating while also staying within your budget.
Additionally, you should also determine how much space you have available and plan accordingly. Soft furnishings such as area rugs or curtains can add warmth and texture to the room, while artwork or wall hangings can provide visual interest.
Finally, you should also consider the type of lighting that will be used to enhance the ambiance of the space and create a comfortable atmosphere.
What is a dining room layout?
A dining room layout is a plan that shows how the space will be used, what kind of furniture and accessories are needed, and where they should be placed. It should be designed in such a way as to make the best use of the available space without overcrowding it. In general, the table should be the focal point of the room and all other items should be placed around it. Additionally, it is important to choose furniture that fits the dimensions of the room and allows for easy movement around the space.
Why is a dining room called a dining room?
The term "dining room" is derived from the Latin word "discusses," which means separation or division. This was used to refer to a space separated from the main living area of a home that was specifically used for eating. The name stuck, and today it is still commonly used to describe an area set aside for meals and entertaining.
Related Links
40+ Top Designer Dining Rooms
25 Modern Dining Room Decorating Ideas – Contemporary Dining Room Furniture
10 Formal Dining Room Ideas From Top Designers
Dining Room Ideas, Designs And Inspiration – Ideal Home
75 Beautiful Dining Room Pictures & Ideas – Houzz
Related Videos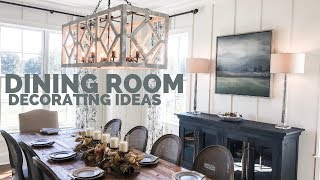 Dining Room Decorating Ideas - Dining Room Design
99 Latest Dining Table Designs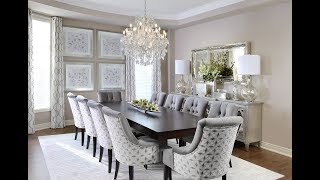 Dining Room Makeover - Kimmberly Capone Interior Design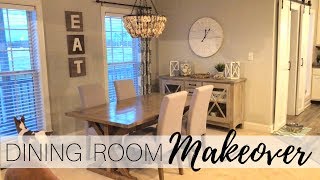 Entire Dining Room Makeover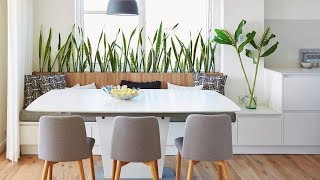 40+ Small Dining Room Ideas
Dining Room Decorating Ideas - Dining Room Design

99 Latest Dining Table Designs

Dining Room Makeover - Kimmberly Capone Interior Design

Entire Dining Room Makeover

40+ Small Dining Room Ideas