What is a Harvest Table in Interior Design?
A Harvest Table is a traditional piece of furniture that has been used in interior design for centuries. The harvest table is typically characterized by its narrow rectangular shape and hinged drop leaves, which make it perfect for a small space or for adding extra seating to an existing dining area.
The construction of the table allows it to be opened up when needed and folded away when not in use, making it a highly practical and stylish addition to any home. Harvest Tables are also great for creating an inviting atmosphere as they bring warmth and character to the space. With its timeless look, the harvest table is perfect for any style of interior design, from traditional to contemporary. It's ideal for those who want a piece that stands the test of time, offering both adaptability and style. No matter the design scheme or space size, the harvest table is a great option to consider.
For those interested in bringing a rustic look to their home, the harvest table is an excellent choice. Its natural wood finish gives it that classic farmhouse feel and the texture of the wood adds a unique touch. Whether you choose to paint, stain or leave it as is, this piece will surely become a favorite spot for family dinners and gatherings. With its timeless appeal, the harvest table can easily take center stage in any room or be used as an accent piece. It's sure to be a conversation starter and become a treasured family heirloom.
Whether you're looking for a traditional or modern piece, the harvest table is an excellent option for any type of home. Its versatility and practicality make it a great choice in interior design and its timeless appeal ensures that it will be appreciated for generations to come. A harvest table can be used to create a beautiful and inviting atmosphere, making it the perfect addition to any home.
Why is it called a harvest table?
The harvest table got its name from the time of year when it was traditionally used – during harvest season. Traditionally, families would often gather around a large table to enjoy a meal after harvesting their crops and so the harvest table became popular in many homes as this tradition grew. Today, the name remains an homage to these times and although the table is no longer used solely for eating after a harvest, it still remains a popular piece of furniture in interior design.
What size is a harvest table?
Harvest tables typically come in two sizes – the standard size table is usually around 6ft long and 2ft wide, while the large version is usually around 8ft long and 3ft wide. Depending on your needs, both sizes can be great options as they offer plenty of surface area when the leaves are open. The smaller table is ideal for a smaller space and can be used as an accent piece, while the larger table is better suited for a larger seating area or dining room.
What is a table in interior design?
The table in interior design refers to any type of flat surface that is used for a variety of purposes.
Related Links
Harvest Table – St. Helena Restaurants – Official Site
Harvest Table Restaurant – St. Helena, Ca – Opentable
Harvest Table, St. Helena – Restaurant Reviews, Photos & Reservations – Tripadvisor
Harvest Table: 18 Steps (With Pictures)
Harvest Table – Nk Entertainment
Related Videos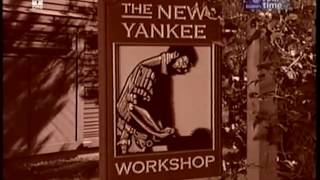 The New Yankee Workshops03E07Harvest Table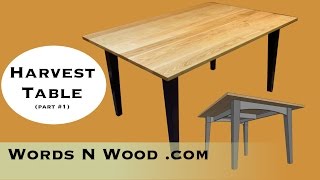 I'M Building A Harvest Table -- Part1(Wnw #13)
The New Yankee Workshops03E07Harvest Table

I'M Building A Harvest Table -- Part1(Wnw #13)