What is a Rake in Interior Design?
Rake is an important design element seen in many types of furniture, including chairs, sofas, and tables. It is the angle or slant of a chair's back or non-vertical furniture leg that changes its vertical orientation. This angled surface can provide comfort for users when seating or relaxing. The rake angle can vary from shallow to steep, depending on the desired effect and look. The rake angle of furniture can add visual interest to a design as it changes the silhouette of the piece and catches light differently than a vertical surface.
What is Rake used for?
It is often used to create an asymmetrical, modern look with sleek lines. Furniture designers must consider ergonomics as well when designing rake angles for seating to ensure that the user experiences comfortable and supported seating. Rake is also used in romantic or whimsical pieces, such as ornate chairs with raked legs and curved backrests that are reminiscent of Victorian designs.
What is a raked ceiling?
A raked ceiling is an angled ceiling with a slope that can range from gentle to steep. This type of ceiling design adds visual interest and depth to a space, as well as the opportunity for architectural details or unique lighting fixtures. The rake angle may be used to follow the existing roof structure or create a new look in the interior of the home.
What are the benefits of raked ceilings?
Raked ceilings can add a unique look to a space, while also providing many practical benefits. Since the angle helps direct sound away from its source, raked ceilings are often used in theaters and performance spaces where acoustics are important. Rake angles may also be used to draw attention to architectural features like fireplaces or other focal points, and can help create the illusion of a larger space. Additionally, raked ceilings allow for creative lighting options that can direct light to specific areas and set the tone for an entire room.
What is the difference between raked and vaulted ceilings?
Raked ceilings have an angle that goes up from the walls. Vaulted ceilings look like an arch and make a space feel bigger. Both kinds of ceilings can be used together to get different looks. Raked ceilings are more subtle and help with sound or show off special features.
What are the different types of raked ceilings?
The type of rake ceiling chosen depends on the desired effect for the room. Gentle rakes may be used in modern spaces with a minimal aesthetic, while deeper angles may be used to create more dramatic looks. Steeply angled rake ceilings can also be combined with vaulted ceilings or have details added, such as exposed beams and trim work, for an eye-catching design.
How much does a raked ceiling cost?
The cost of a raked ceiling can vary depending on the complexity and materials used. Generally, a more complex rake angle and elaborate details will cost more than a simpler design with basic materials. Additionally, installation costs may be higher for steeply angled rake ceilings due to the extra labor involved in installing the boards or other materials along the angled surface.
Raked ceiling with exposed beams
It can be a great way to add visual interest and architectural details to any space. By considering the desired effect, aesthetic, and cost, homeowners can choose the perfect rake angle for their homes.
Related Links
Peter Galbert Chair Notes, Windsor Chairs
Rake, Splay And Sighting The Result – a Woodworker's Musings
Rake And Splay: How I Learned To Make a Windsor Chair – Autumn 2010 – Articles – Features
How I Remember 'Rake' And 'Splay' – Lost Art Press
Related Videos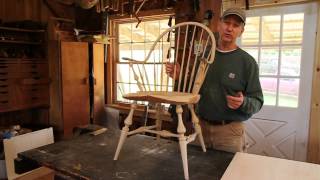 Ca6.The Legs And The Seat:Rake And Splay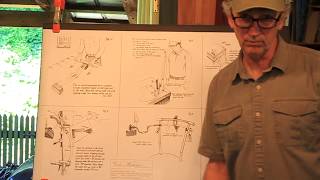 Figures 3 And 4: Measure Rake And Splay Angles Of Posts And Drill Holes For Crest Rail
Ca6.The Legs And The Seat:Rake And Splay

Figures 3 And 4: Measure Rake And Splay Angles Of Posts And Drill Holes For Crest Rail