What is a Center Glide in Interior Design?
A center glide is an essential component in interior design, specifically for drawers. It is a long thin piece of hardware that runs along the center of the drawer's bottom side, providing support and stability to ensure smooth and efficient opening and closing. Center glides also provide strength, durability, and longevity to drawers and cabinets.
They come in various sizes and finishes to match any design aesthetic. Installing center glides is a simple process that requires only basic tools and materials, making them ideal for DIYers. With proper maintenance and care, center glides can provide many years of reliable service in the home or office.
What is a Center Glide used for?
Center glides are primarily used to provide support, stability, and smooth operation for drawers, cabinets, and other furniture pieces. They can also help to reduce wear and tear on the drawer frame, as well as ensure that the drawer opens and closes correctly. Additionally, center glides allow easy access to items stored inside a particular furniture piece or drawer.
When installed correctly, center glides can reduce noise associated with drawer movement and help to keep drawers securely in place. They are also used to give the furniture a more polished, finished look.
What is a Center Glide made from?
Center glides are typically made from:
Metal glides are the most common type and offer a durable solution for long-term use. Plastic center glides are generally cheaper than their metal counterparts but tend to be of lower quality. Wooden center glides are typically used in traditional furniture designs and provide an attractive aesthetic.
Advantages of a Center Glide
The primary advantages of using a center glide are:
Smooth, consistent opening and closing of drawers.
Reduced noise from drawer movement.
Increased strength and durability for furniture pieces.
Ability to access items stored in the drawer with ease.
Easy installation with essential tools and materials.
Disadvantages of a Center Glide
The primary disadvantages of using a center glide are:
Relatively high cost compared to other types of hardware.
Lack of versatility for different drawer and cabinet styles.
Possibility of glides becoming loose over time and requiring frequent re-adjustment or replacement.
Inability to support heavier drawers, cabinets, and furniture pieces.
Overall, center glides are a useful and versatile component in interior design. They provide stability and reliable movement for drawers, cabinets, and other furniture pieces while keeping them securely in place.
Center guide track for drawer glides
It helps to ensure drawers are properly aligned, preventing them from becoming stuck or crooked. They can also help reduce noise and vibration caused by heavy objects being placed in the drawer. Ultimately, the center guide track for drawer glides provides a secure foundation upon which drawers can be opened and closed smoothly and safely.
Wood center mount drawer slide replacement
This is a great option for replacing damaged, worn or outdated glides. With wood center mount drawer slides, you can easily replace existing glides with new ones that match the finish of the existing furniture. By replacing old and worn-out glides, homeowners are able to keep their drawers looking like new while ensuring a smooth and safe operation.
Related Links
35-Lb. Center-Mount Drawer Slides – Centerline® 714 (14″ To 24″)
Center Mount Drawer Slides – The Hardware Hut
Center Mount Drawer Slides – Cabinetparts.com
Related Videos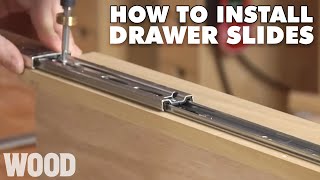 How To Install 3 Types Of Drawer Slides In Cabinets - Wood Magazine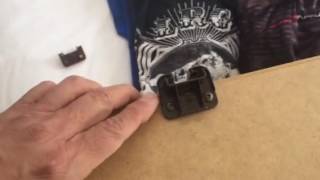 Drawer Fix/ Center Rail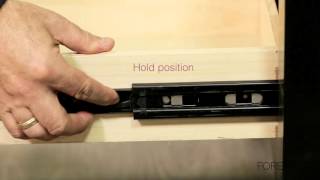 Side Glide Drawer Removal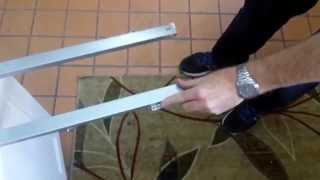 How To Install Undermount Drawer Glides And Drawer
How To Install 3 Types Of Drawer Slides In Cabinets - Wood Magazine

Side Glide Drawer Removal

How To Install Undermount Drawer Glides And Drawer